Dr. Mark Luzania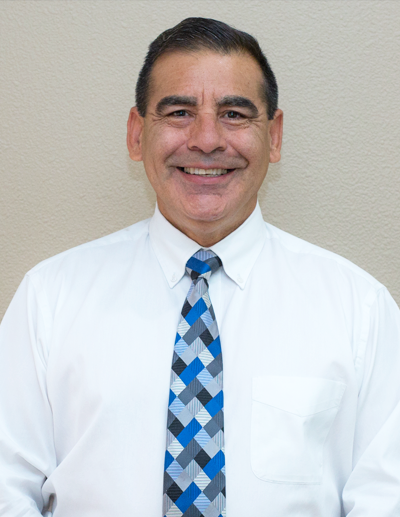 About Dr. Luzania
Dr. Luzania believes in modern dentistry with old-fashioned values. Spending time with patients, offering gentle dentistry and understanding is the treatment approach he strives to obtain.
Dr. Mark Luzania was born and raised Reedley, California where he maintains his dental practice. After graduating with honors from the University of California, San Francisco School of Dentistry in 1988, Dr. Luzania opened California's first completely digitally networked dental practice in 1995. At that time, Dr. Luzania helped to develop and perfect the software companies' dental software programs to what has now become standard of care procedures for modern dental offices, such as digital dental x-rays. He helped Schick Technologies test their "Computed Dental Radiography" during 1995 and 1996, Schick CDR is now the most widely-used dental imaging software used today.
In 2004 Dr. Luzania began placing his own dental implants, a service which is still usually done by specialists. However, in order to allow his rural and elderly patients the opportunity to have these services without having to travel to a larger city of unfamiliar surroundings, Dr. Luzania chose to attend a residency program where he was able to learn this skill.
In 2007, Dr. Luzania incorporated the Tekscan Computerized Bite Analyzer (T-scan) into his practice. Since then, he has looked at the relationship of the teeth, jaw, and jaw-muscles in an entirely new way. The T-scan allows the movement of the jaw to be slowed allowing Dr. Luzania to see when, where, and how heavily any tooth touches against another. It is through his work with the T-scan that Dr. Luzania has been able to help many patients end their suffering from head, neck, shoulder, or jaw pain. He is very excited about the revolutionary treatment dentists are able to provide to their patients that will end the debilitating effects of TMJ disorder.
Dr. Luzania is President of the Board of Directors for Reedley's River City Theatre Company. The company performs at Reedley's Historic Opera House, and Dr. Luzania occasionally has roles in some of the productions. He has donated a large space of his building to be use by the theatre company for costume storage and as a rehearsal space.
Doctor is also a member of the 50-and-older baseball team "Hardcor". The team is part of the Fresno Men's Senior Baseball League. They play fast-pitch, hardball, 9-inning games. Harcor won the 50-and-older league championship in 2018 and are off to great start for the 2019 season.
Dr. Luzania is also a member of the Board of Directors of the Adventist Central Valley Health Foundation, and a member of the Reedley Rotary Club.
During his free time, Dr. Luzania enjoys jogging, playing his bass guitar, working out, reading and spending time with his family – especially his three grandchildren.
Read some of the latest updates and news from Dr. Luzania.