Beautiful Cosmetic Dentistry in Reedley, CA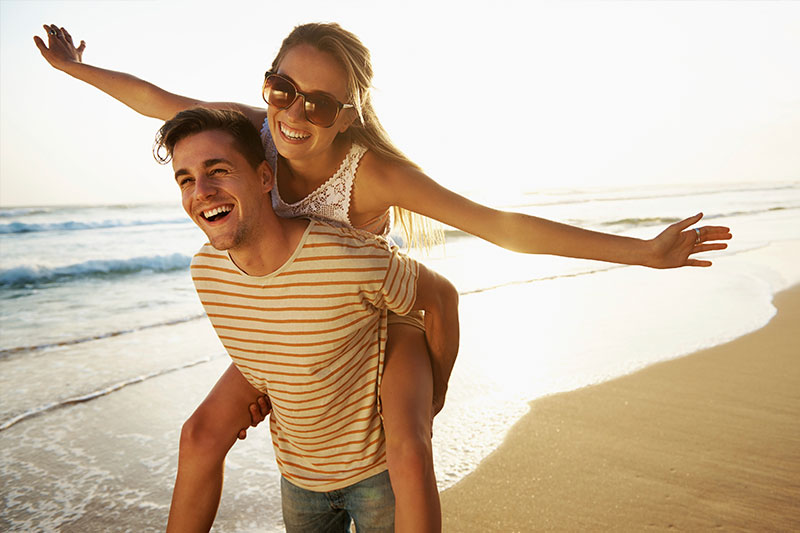 You don't have to settle for a smile that you aren't happy with! At Mark Luzania, DDS, we provide advanced cosmetic dental services to help you achieve your dream smile. From small cosmetic touch-ups to total transformations, cosmetic dentistry can enhance your smile and boost your self-confidence. Please contact us to book your cosmetic consultation!
Porcelain Veneers
Looking to achieve a more uniform smile? Veneers may be the perfect solution for you. Veneers are thin porcelain shells that are placed over the front of teeth. They can be used to alter the shape, size, color, length, and overall shape of your teeth to help you get a more picturesque smile. Veneers are a permanent cosmetic treatment that gives patients great, high-end smile results!
Professional Teeth Whitening
Over time, our teeth can become discolored due to certain foods and drinks, medications, aging, poor oral hygiene, and many other factors. We offer professional teeth whitening services to help brighten your teeth. Our professional take-home kits come with customized whitening trays for your upper and lower arch, tubes of extra-strength bleaching gel, and a user manual for you to follow. In no time at all, you can rock a smile that's up to eight shades whiter!
Snap-On Smile
Are you wanting a budget-friendly way to improve your smile? We provide custom snap-on smile appliances. How do they work? You pick out the style you'd like and the shade of your appliance. Then, you simply snap the retainer-like tray of teeth over your natural teeth and you'll have an instantly enhanced smile. It's also a great way to try out certain shades and shapes of teeth before committing to a more expensive, permanent cosmetic treatment.
Affordable Cosmetic Dentistry
It's not uncommon for insurance plans to only cover a little or none of your cosmetic dental treatments. However, we offer a variety of flexible financing options to make cosmetic dentistry more affordable to our patients. We'll work with you to fit a picture-perfect smile into your budget. Have any financial questions or concerns? Please reach out to us!

Get a Smile You Love!