Dental Crowns and Bridges in REEDLEY, CAL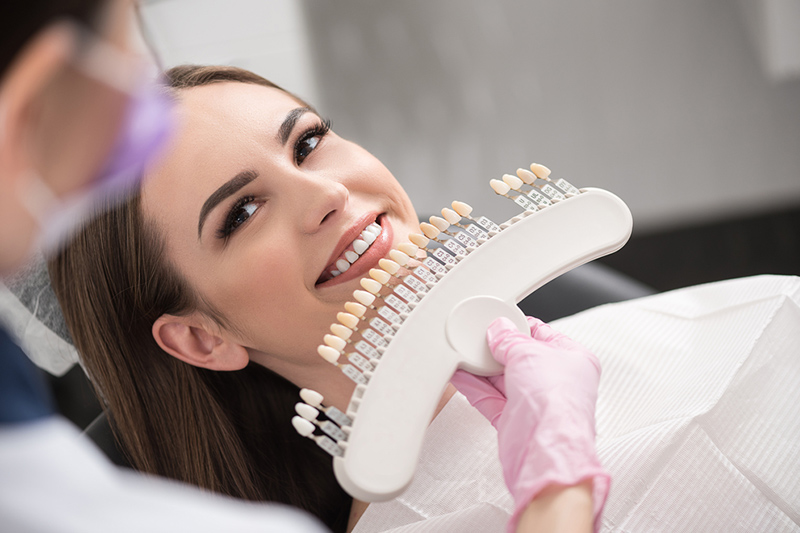 If you've got dental damage, our REEDLEY, CAL dentist can fix it! Dr. Mark Luzania has extensive training and experience in restorative dentistry.
Do you have a missing tooth? A badly decayed tooth? A broken tooth? We can help!
To find out how we can repair your smile, call Mark Luzania DDS at 559-638-1777.
The Benefits of Dental Crowns & Dental Bridges
Dental crowns and dental bridges in Reedley are among the most versatile restorations because of all the problems they can solve, including:
Missing teeth
Broken teeth
Severe decay
Badly cracked teeth
Damaged tooth fillings
Weak teeth
They look like your natural teeth. And we can attach both dental crowns and dental bridges to dental implants to give you added strength and security. To make sure we get the right restoration for your situation, we use different materials for our dental crowns and dental bridges, including all-metal, porcelain, and porcelain fused to metal.
A dental crown is a restoration designed to look like your natural tooth. It fits over your entire tooth, strengthening it and protecting it from further damage.
Dr. Luzania takes impressions and other measurements of your tooth and match its color. We send the information to an off-site lab, where your dental crown is produced. When your dental crown arrives, we check it to ensure a perfect fit and then securely attach it to your tooth – or in some cases, to a dental implant.
We use a dental bridge to replace missing teeth. We fuse several dental crowns together to make the bridge, then attach it to the teeth surrounding your missing tooth or teeth. It "bridges" the gap, which is how it got its name! Or we can secure it with dental implants instead.
Your Comfort is Always Top of Mind
As with any dental procedure at our REEDLEY, CAL dentist office, our caring team will make sure you are comfortable. We can offer:
Soft pillows and blankets
Soothing music
Longer appointment times
Dental sedation
Dental Inlays and Onlays: A Middle Ground
We use dental inlays and Onlays to correct the damage that is too extensive for a simple tooth filling but not extensive enough for a dental crown. Unlike dental crowns, these custom restorations do not cover your entire tooth.
Inlays cover the biting surfaces of your teeth to fill in deep crevices and cracks and strengthen your teeth.
Onlays cover the biting surfaces, cusps, and sides of your teeth.
Helping You Make Your Decision
Are you a little confused by all of your restorative options? With his training and expertise, Dr. Luzania can help you decide! He'll walk you through all your options to ensure you select the one that is best for you.
Among factors to consider:
Your dental damage
Your oral health
Your overall health
Your lifestyle
Your budget
Interested in dental crowns or dental bridges in Reedley? Call Mark Luzania DDS at 559-638-1777. Or use our convenient online form to schedule an appointment at our REEDLEY, CAL dentist office.