Your Top Choice for Dental Implants in REEDLEY, CAL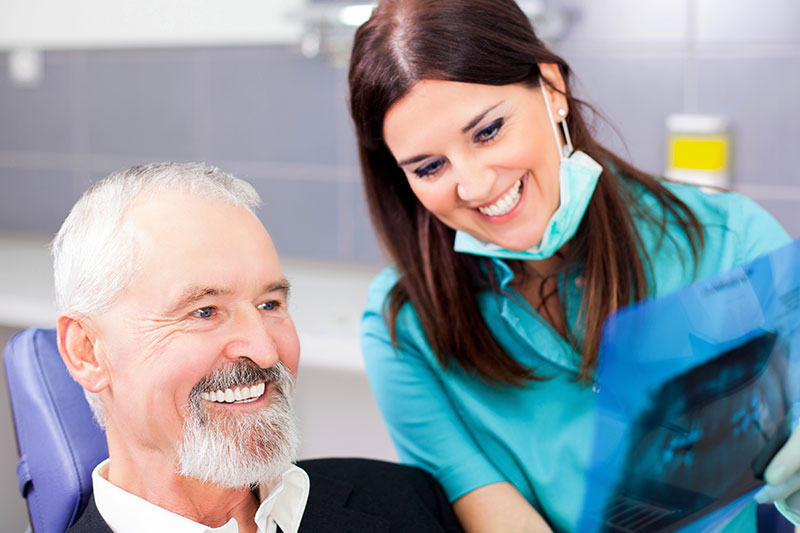 Your tooth replacement options used to be quite limited. But that's all changed, thanks to dental implants! We can use dental implants in Reedley to replace a single tooth or multiple missing teeth.
In our REEDLEY, CAL dentist office you can get dental implants with:
Dental Crowns
Dental bridges
Full dentures
Partial dentures
In addition to their versatility, dental implants look, feel, and function like your own teeth. Unlike other tooth replacement options, you likely won't even remember you have dental implants!
Want to find out if you're a candidate for a dental implant? Call Mark Luzania DDS at 559-638-1777.
Advantages of Dental Implants
Dental implants offer lots of advantages over other tooth replacements. Among them:
Appearance. Your dental implants and restorations look so much like your own teeth that no one will even know you have them!
Ease of care. You just brush and floss your teeth like you did before. With some options, you may remove dentures for cleaning. But you won't have to use messy adhesives!
Durability. Dental implants should last a lifetime, with proper care.
Security. Because implants are embedded in your jaw, you won't have any unwelcome slippage.
Functionality. Dental implants give you nearly the same chewing power as your own teeth. You can eat all of your favorite foods!
What Are Dental Implants?
Dental implants are made of three parts:
A sturdy titanium rod that one of our restorative dentist's places in your jaw
A piece of hardware called an abutment that we use to connect your dental implant to a restoration
Your dental restoration, the only part of your dental implant that shows
Depending on the type of dental implant you choose, you'll receive your implant and wait for your jawbone to heal and grow around it before we attach your restoration. Some procedures, however, allow you to wear temporary replacement teeth out of our REEDLEY, CAL dentist office on the same day you get your dental implant!
Your Options for Dental Implants
You have lots of options for dental implants in REEDLEY, CAL at Mark Luzania DDS. Among them:
Traditional implant. These full-size implants can replace single or multiple teeth.
Full-arch hybrid restorations. These innovative procedures enable us to attach a full arch of non-removable replacement teeth using as few as four dental implants. The roof of your mouth remains exposed, so you can more easily taste and enjoy your food than with dentures.
Implant Dentures. We can securely attach dentures to your dental implant using ball attachments or a bar.