Quality Dental Veneers in REEDLEY, CAL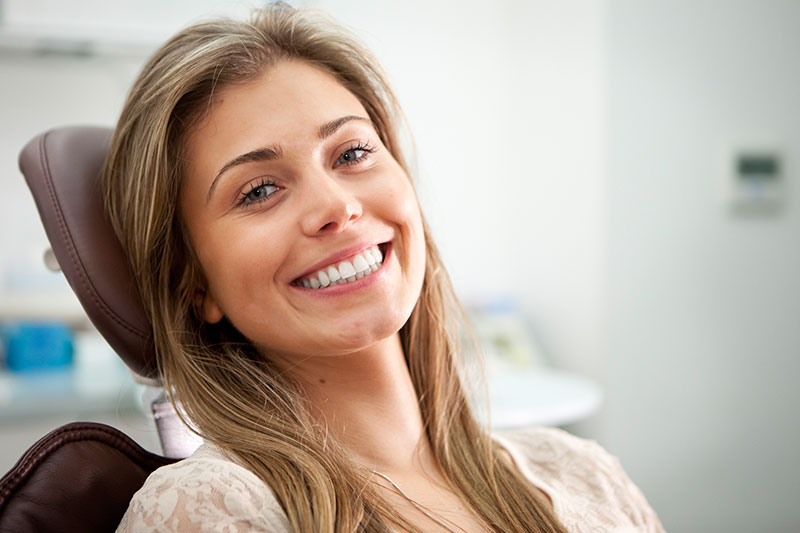 To find out more about veneers, call Mark Luzania DDS at 559-638-1777.
Benefits of Your Dream Smile
The biggest benefit of veneers in Reedley is the instant improvement you'll see when we apply them to your teeth. Other benefits include:
Long lasting. With proper care, they can last as long as 20 years.
Comfortable. Because veneers are so thin, you won't even feel them!
Ease of care. To care for your dental veneers, simply brush and floss as usual.
Low impact. Compared to other treatments such as dental crowns, dental veneers require little modification of your teeth.
Dental Veneers Explained
A dental veneer is a thin, shell-like piece of porcelain that our cosmetic dentists place directly onto the surface of your tooth. We can match any desired shape or shade. Dental veneers are sometimes called "Instant orthodontics" because they can make such a significant smile improvement in such a short period of time!
They can conceal a variety of flaws, including:
Chips
Minor cracks
Small gaps between teeth
Slightly crooked teeth
Worn-down teeth
Stains and discoloration
Our Process for Dental Veneers
The typical dental veneer process:
At your first visit, we'll discuss your smile goals, match the shade to get the right color, and take precise measurements of your teeth. We send the information to the lab where a model of your veneers are produced.
During a second appointment, we'll shave a tiny amount of enamel from your tooth and then take precise impressions of your shaved teeth. W then securely attach temporary dental veneers using a special adhesive.
At the third visit we permanently adhere your dental veneers to your teeth using the most current dental adhesives. Then we give you a mirror and watch you smile brighter than ever!
For a dental veneer consultation with our REEDLEY, CAL dentist, call Mark Luzania DDS at 559-638-1777. Or use our online form to schedule an appointment at our REEDLEY, CAL dentist office.