Teeth Whitening Treatment in REEDLEY, CAL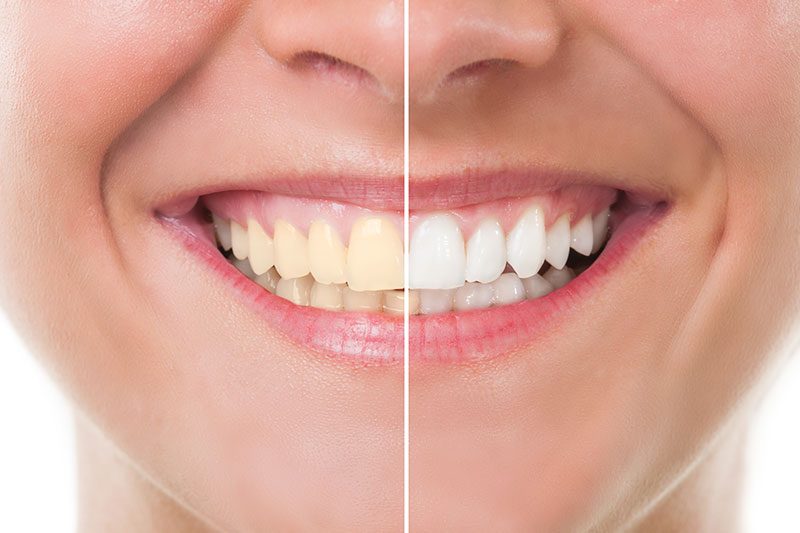 If you've ever used a teeth whitening treatment you bought at the drugstore, you've likely been disappointed with the results. If you were less than satisfied with DIY whitening, let our cosmetic dentist show you the whiter, brighter smile you'll get with a professional whitening treatment!
Trust our teeth whitening treatments in REEDLEY, CAL. We'll provide professional whitening products you can use at home. You'll get a whiter, brighter smile!
For more information on dental whitening or other cosmetic dentistry treatments, call Mark Luzania DDS at 559-638-1777.
At-Home Teeth Whitening
We offer customized whitening trays and gel that you can use in your own home. This option is also great for maintaining your bright smile for years with use of whitening gel refills available at our office.
Advantages of Professional Teeth Whitening
Professional teeth whitening offers numerous advantages over drugstore products, including:
Kind to your teeth. Our whitening products are formulated to minimize sensitivity.
Simple to use. Our custom trays will fit better than one-size-fits-all trays, so they are easier to use.
Easy to get advice. Our cosmetic dentist is just a phone call, a message, or an office visit away if you have any questions about teeth whitening.
Ready to get some more pearl in your pearly whites? Call Mark Luzania DDS at 559-638-1777. Or use our online form to book an appointment for teeth whitening in REEDLEY, CAL.